I don't know about you, but just hearing the word pumpkin puts me in the mood for fall. Add in a pumpkin spice latte, a pumpkin spice candle, and you've lost me into the world of fall for good. It's one of my favorite seasons!
So to get us all into the fall spirit, I wanted to assemble a list of pumpkin patches and pumpkin farms; places you too can go to and get into the autumn feeling and perhaps find that perfect pumpkin for your home or front door stoop, all in the East Bay area.
Take a buddy or friend with you, or your family, or make it a fun outing, and you'll really get into the fall spirit. Celebrating the season with others is a sure way to really enjoy the magic this season brings.
Here's a great list of pumpkin patches, farms, and corn mazes that are sure to put that fall joy into your life today. Each listing also has its website linked for all the information you'll need!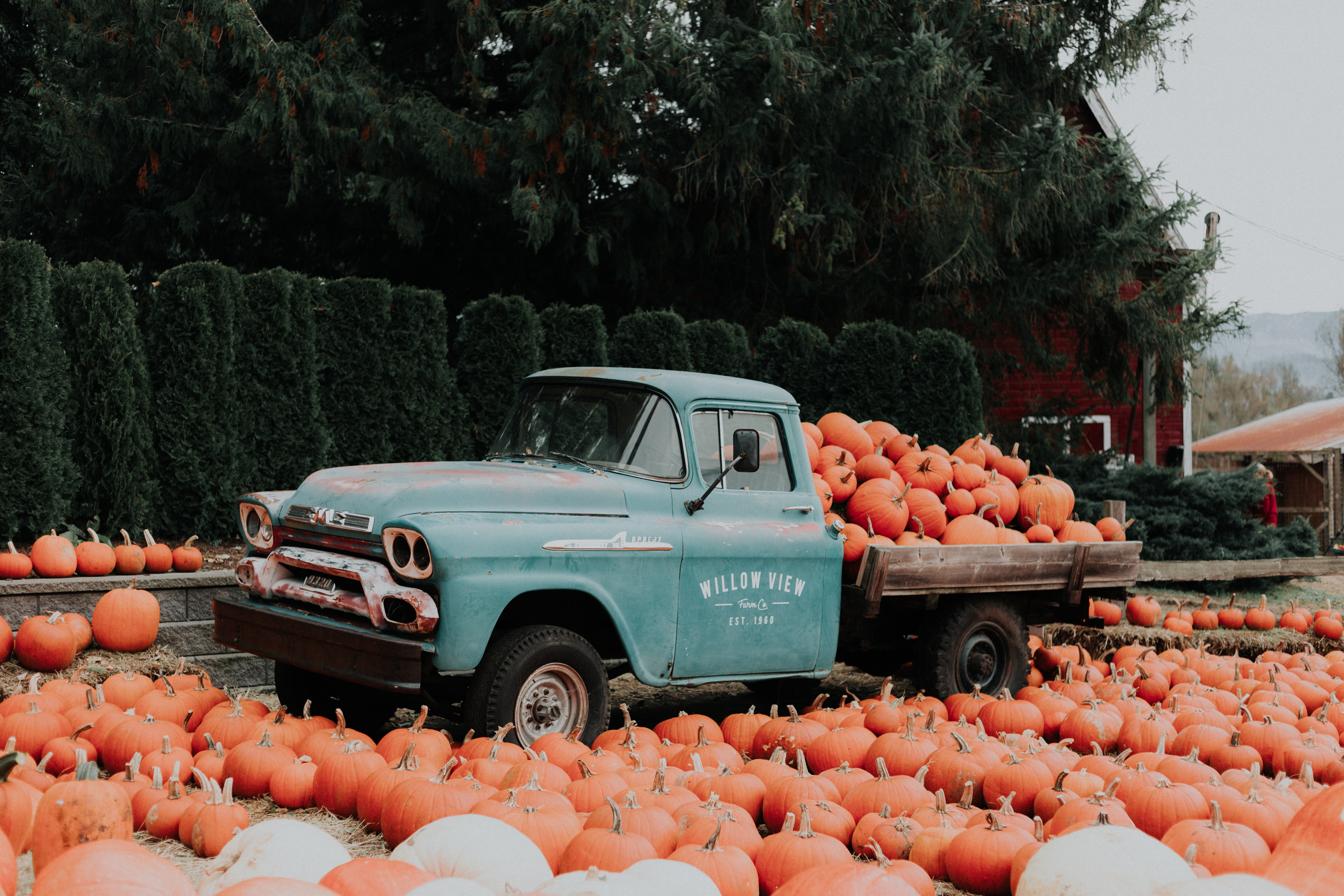 OPENS Friday, October 8th.
925-683-4253
2180 Cayetano Ct
Livermore, CA 94551
Hours: Monday – Thursday 12 pm – 8 pm
Friday – Sunday 10 am – 8 pm
OPENS Saturday, October 2nd.
925-980-7772
4351 Mines Road
Livermore, CA 94550
Hours: Tuesday – Sunday 10 am – 6 pm
Closed Mondays (except October 11th)
OPENS Friday, October 1st.
925-447-3276
487 East Airway blvd
Livermore, CA 94551
Pumpkin Patch Hours:
Wednesday – Friday 3 pm – 6 pm
Saturday – Sunday 10 am – 6 pm
Corn Maze Hours:
Wednesday, Thursday 3 pm – 8 pm
Friday – 3 pm – 9 pm
Saturday – 10 am – 9 pm
Sunday – 10 am – 6 pm
OPENS Saturday, September 18th.
925-550-0870
550 Walnut Blvd
Brentwood, CA 94513
Hours: Sunday – Saturday 9 am – 6 pm
(Open daily)
There is also a Harvest Festival at Alameda Fair Grounds! This is an Original Art & Craft Show. Each Harvest Festival features hundreds of artisans exhibiting American handmade items including beautiful jewelry, clothing, specialty foods, photography, original art, hand-turned wood, music, ceramics, and more!
OPENS Saturday, October 23rd – 25th
Alameda County Fairgrounds
4501, Pleasanton Avenue,
Pleasanton, CA 94566
So round up your favorite people, pick up some hot cider, and head to your favorite place to find that perfect pumpkin and enjoy the great outdoors. Getting into that fall spirit now will surely make you feel ready to bring on the season (and put a smile on your face.)
Reach out to me Janice Colby, with Keller Williams Realty (CalDRE License # 01270034) for all of your real estate needs. I'm a simple phone call away; (925) 989-9293. Or visit my website for even more information and up-to-date listings.
Happy Fall, everyone!