Home-selling isn't for the faint of heart. And with an unusual 2020 year due to COVID, as well as an unusual post-COVID 2021, you need to have more courage than ever to continue in this housing market.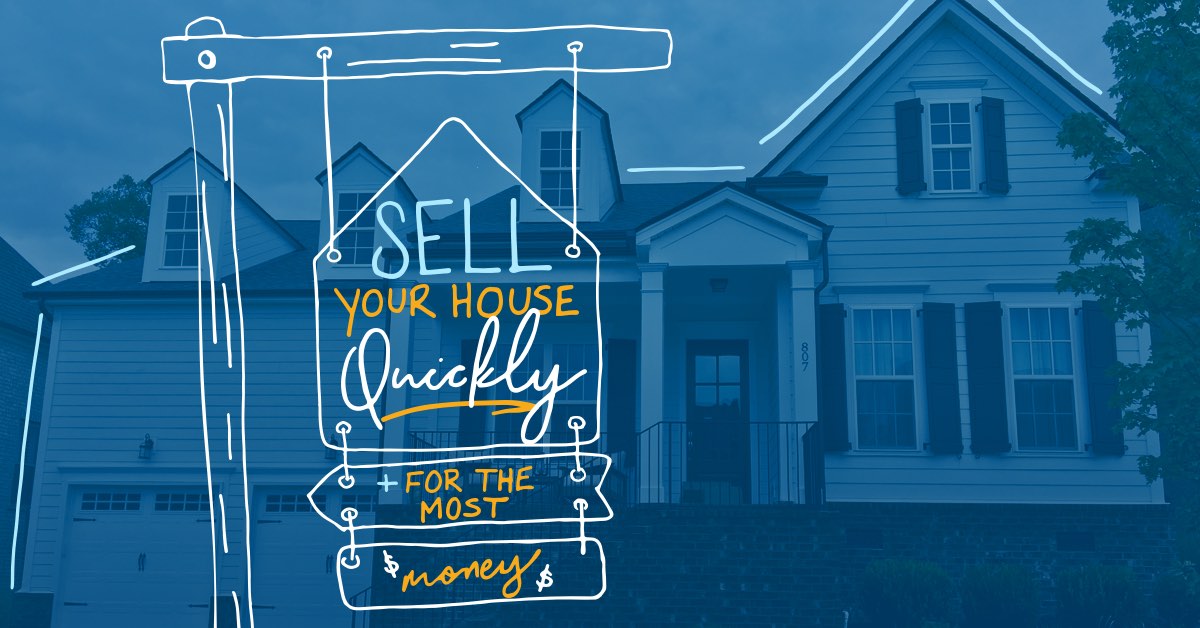 Having said this, there's truly nothing to be afraid of. It's a matter of knowing a few things in advance and not giving up (even if you want to!)
Here are a few Home Selling 101 tips that can keep you on the right track for a successful home sale.
Get an agent
There is a widely disputed idea that people can sell their homes for more money or save money on realtor commissions if they do it themselves. The truth is, this is the exception rather than the rule. Did you know that fewer than 2% of home sales are sold by the owner, without an agent? And if you've never sold a home before, or even if this is your fifth home sale, there are details and nuances in each market that only a seasoned agent can navigate successfully.
Think of a real estate agent as an advocate for you! They want you to succeed, and as with any professional, wouldn't you rather let the people who KNOW how to sell homes the right way do it for you for ease, comfort, and a streamlined process? Get an agent to work for you and get the sale you want.
Create a plan
As with any project, having an outline or a game plan to the order of things is a good way to hammer out details and gain an understanding of what's to come. With a real estate agent, they know the beginning and end of how a proper home sale should happen.
So set up a time to go over all the details with your agent, from the day you want the house on the market, to the time they think it will need to sell, inspections, and the host of paperwork that comes with the territory. A plan will help you sail smoothly through the process with confidence. With an agent by your side walking you through your sale or purchase, peace of mind will prevail.
Make your home ready
This is where details come into play. If it's been some time since you've made upgrades, it may be valuable to make some upgrades before you put the home on the market. Talk to your agent about what upgrades are a good value-add for the neighborhood and your home. Not all improvements are equal in value!
As we know, kitchens and bathrooms sell homes. So, if the AC and heating are in order, perhaps focus on getting appliances upgraded, or add a new granite countertop to the kitchen. Clean up the bathroom with new flooring and shower tile. It's also good to deep clean everything, declutter and depersonalize, and even have the home professionally staged for optimal effect and top dollar.
List your home
This is when the excitement and fun begin. But first, you want to make sure the listing looks amazing from the start! Get great photos for the listing (most homebuyers peruse MLS online before looking at homes in person) and make sure your home is stage-ready throughout the entire time the home is listed.
Once the listing is up, rest assured your agent is going to be working with you to get that home sold for what you want, and hopefully when you want.
Of course, you can add in open houses if that's something you think would help (or your agent thinks would help), and being available to discuss pending offers with your agent is critical. Some offers can be better than others for your own goals. So, discuss what you want, find the right offer, and in time, you'll get the perfect sale that's right for you.
This is just a snapshot of what goes into making a home sell. By getting a basic understanding of what's involved in selling your home, you're already headed in the right direction!
If you have more questions, feel free to visit our
website
, or call me directly, Janice Colby, CalDRE License # 01270034, at (925) 989-9293. I look forward to working with you!